matterport thailand virtual tours
360INT is the leading provider of virtual tour services in Thailand with offices in Bangkok and Phuket, offering businesses and organizations the opportunity to showcase their properties and facilities in an innovative and immersive way. Our company is well-known for its expertise in creating high-quality virtual tours from Chiang Rai to Phuket using the latest technology, and has a proven track record of working with top brands such as Marriott, Accor, Rolls-Royce, Bugatti, Lamborghini, Aston-Martin, Bentley, Steinway & Sons, Nespresso, Mercedes-Benz and many more.
Worldwide we create more than 2000 Virtual tours per year.
from Bangkok virtual tours to phuket
360INT Thailand matterport
With a focus on providing the best possible experience for their clients, 360INT offers a full range of virtual tour services, including Matterport virtual tours in Phuket, Bangkok, Ko Samui, Chiang Mai, Chiang Rai and all over Thailand, with 360-degree photography, and interactive floor plans. Their team of experienced professionals is dedicated to delivering exceptional results, and they use only the latest equipment and software to ensure that each virtual tour is of the highest quality.
Seamless virtual tours from A-Z
hollistic Marketing Concepts
unique additional softwares to increase the experience
Multilingual available
AR | VR | MetaVerse ready
we build the largest virtual tours, worldwide
proven by our clients
ROI-Oriented
Google Street view certified
At 360INT we transform your business into a massive virtual pre-experience. It's more than just a walk-through of a single Room. 360INT is the provider for Matterport that allows you to get all the benefits, while using the latest and future-leading technologies. We are also the only company, that provides also 3D scans outside of the rooms. So we make also your walkways and public pool areas virtually accessible, in an unseen precision. 
Ever asked yourself how to increase the efficiency of your Event-/Conference- calls? What if you can show more than a simple Power-Point-Presentaion? Catch your audience with a true virtual pre-experience and get most of the questions perfectly answered even in your first call. The new opportunities for your sales team allow to sell 85% more efficient. 
Virtual Tours are just the beginning of the new digital Marketing. With our unique technologies we provide you all the best tools, even for future tasks like VR | AR | and of course the MetaVerse. Exchange your Zoom-/Teams-calls into a total new experience, your audience will never forget. Invite them to walk with you through you lush gardens, beaches and location, no matter how far you're apart.
Did you ever struggle to explain a customer every nook and cranny? Even after the first real visit, your clients will have loads of questions. Walk with them at any time through your location and give them all the infos they need within just a snap with your finger. No more need to get into the location and start recording videos for exhausting explanations.
…Transform your sales process into an unforgettable experience. From the first call until the final Event, use the ease of information and get your clients thrilled to be there with you.
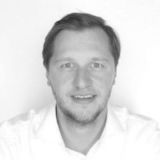 Cornelius Wien
TimeRide
We create TimeRides in Virtual Reality and really appreciate the workflow of 360INT, how they create the photorealistic Virtual Tours. The Virtual Tours are the perfect tool to introduce our TimeRides in Virtual Reality.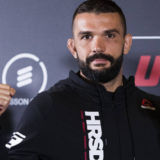 Peter Sobotta
Planet Eater MMA
Owner
Der Mehrwert des virtuellen 3D Rundganges ist zu 100% gegeben. Selbst bestehende Kunden sind begeistert von den Möglichkeiten.
Peter Sobotta ranks #1 in Germany MMA Fighters ranking.
Marco Knöbel
MFFC MMA
Owner
Die Investition in den 3D Rundgang war eine meiner besten Marketing-Ausgaben.
Marco Knöbel ranks #3 of Germany MMA heavy fighters ranking.
PRICE IDEAS HOTELS & EVENTS
99/40 Moo4, The Rich Villa Ko Kaew, Ampoe Muang, Ko Kaew, Phuket 83000