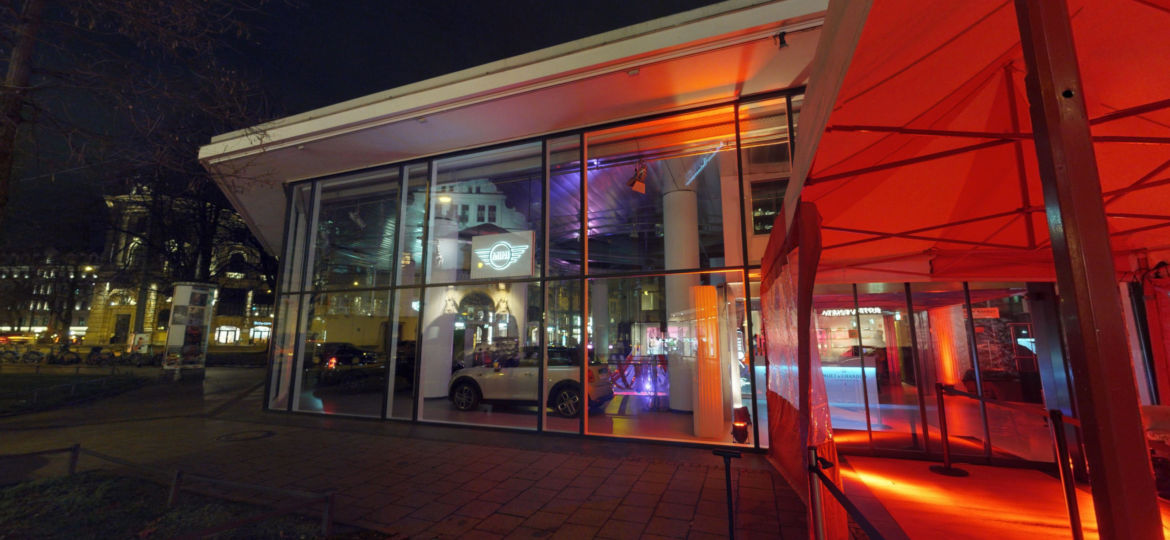 MINI PAVILION VIRTUAL TOUR MUNICH
Call Me Drella is one of the most exclusive and extraordinary clubs in Munich and Germany. Above all the club convinces with the individual concept "Drella". The name is derived from the legends Ella and Dracula, who called themselves Drella as partners. According to the name the staff and decoration are prepared.
…Don´t let digitalization pass by your business.

VIRTUAL 3D TOURS FOR MUNICH


EVENT LOCATIONS AND CLUBS

Munich's event managers, event locations and clubs increasingly use our virtual 3D tours to attract the attention of their exclusive target group. Rigid pictures give a first feeling for the location, but a 360 degree tour in virtual reality takes the presentation to a new level. See for yourself.
Our 3D model offers a unique possibility to get an overview, like a virtual doll house.
Unique photorealistic way to discover objects, properties, shopping mall and any other place.
Take measurements for the planning of your event location
CALL ME DRELLA @ MINI VIRTUAL TOUR MUNICH
Call Me Drella is one of the hottest locations in the middle of Munich. A club with a demanding audience like Call Me Drella would like to offer its exclusive audience further and exclusive events even during renovation work.
THE MINI PAVILION AT LEHNBACHPLATZ IN MUNICH
This is where Mini's glass pavilion comes into play. The pavilion, which belongs to the BMW group, can also be rented for events. To illustrate the whole thing, we have created a virtual tour for the events taking place there.
INSPIRED AND CERTIFIED BY GOOGLE STREET VIEW
As a Google Street View Trusted certified company we create 3D customer experiences for your business. Today's modern and professional digital way of presentation, our virtual tours are the building block of the future in your marketing mix. Please do not hesitate to contact us for more information. We will be happy to make you an offer for our virtual tours via Google Street View for companies.
#WE ARE LOOKING FORWARD

 TO YOUR PROJECT