Vi Ngon Restaurant COLGNE 360TOUR
With the Vi Ngon Restaurant in Cologne, we have also implemented Thi Sinh Bui's newest restaurant as a 360-degree tour. Satisfied customers are the greatest praise for us and we're happy about the latest order after we have implemented the branches of Asia Thai Gourmet.
VI NGON RESTAURANT COLOGNE VIRTUAL TOUR
Take your favorite place in the Vi Ngon Restaurant, virtually or on the spot. The rings around the Rudolfplatz are the epitome of Cologne's nightlife. The party mile has a lot to offer. Besides Shisha Bars, you will find the hottest clubs and restaurants in town.
ASIA RESTAURANTS VIRTUAL 3D TOUR COLOGNE
More and more restaurants use the impressive VR marketing tool to offer virtual experiences and to stand out from the competition.
START THE 360TOUR of VI NGON RESTAURANT COLOGNE
ACCESSIBLE AT 61 PANORAMA POINTS
The Vi Ngon Restaurant Cologne can now be experienced virtually at 61 panoramic points (360-degree photos). In some places you even get the perspective as if you were there. With VR-glasses you even have the feeling of being there. Our unique technology ensures a realistic experience.
#2

THE VIRTUAL EXPERIENCE of Cologne RESTAUrants
AFFECTIONATE PREPARATION OF THE 3D-TOUR
With great attention to detail, the team of the Vi Ngon restaurant provides the perfect virtual experience in a 3D tour.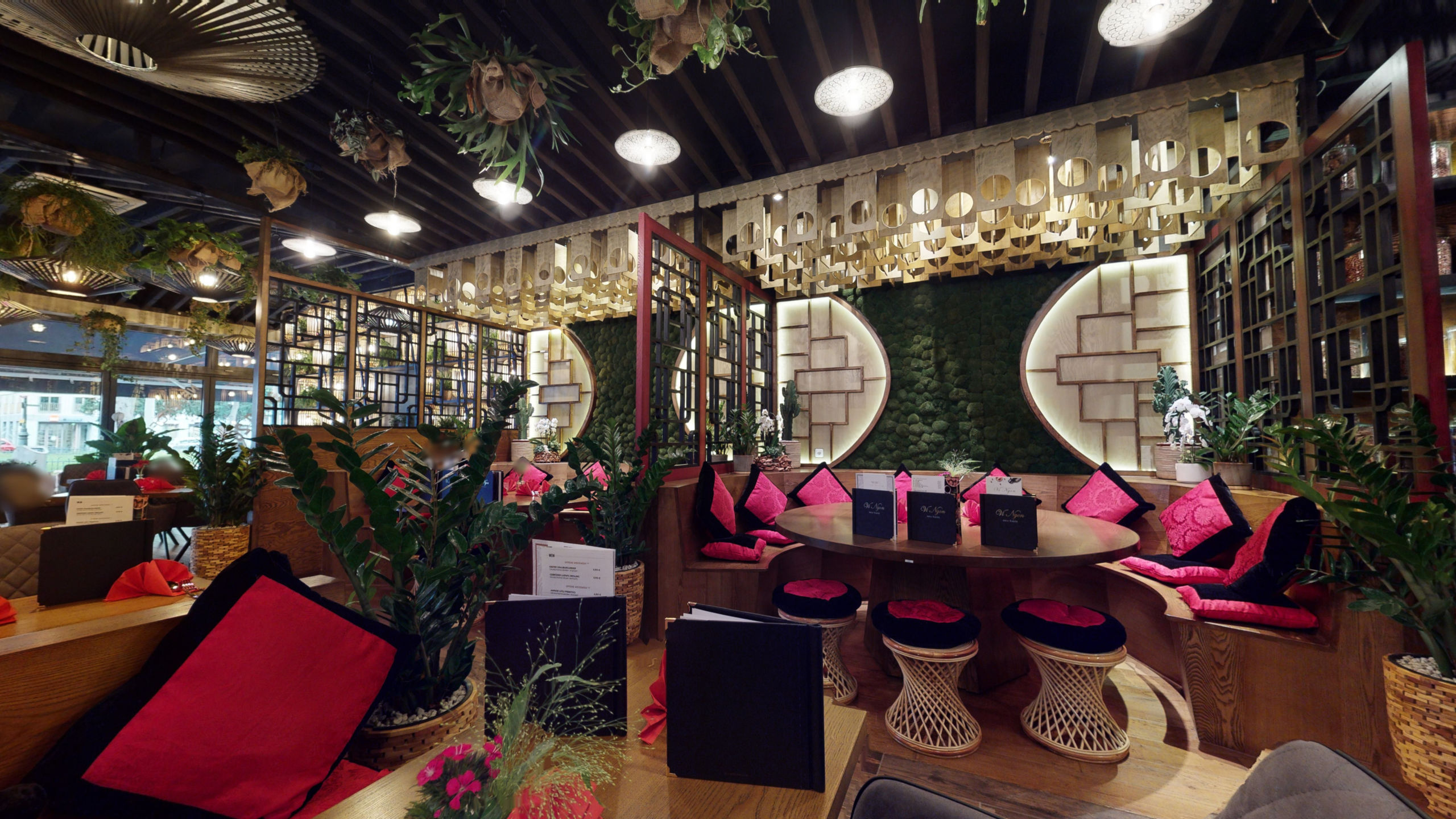 #3

 VI NGON 360TOUR BY Google Street View
As a Google Street View Trusted certified company, we integrate your Virtual 3D Tour into your Google Company Profile so that the virtual experience is also accessible via Google Street View and Google Maps. The integration by us also completes your Google company entry and increases your visibility on the Internet.
#5

 GOOGLE EARTH 3D ANIMATIONS
We have access to the 3D data of Google Earth. This enables us to animate the world or your city in 3D.
Our 3D model offers a unique opportunity to get an overview. Like a virtual doll's house.
Unique photorealistic way to discover objects, shopping malls, shisha lounges and any other place.
Take measurements for planning your event
#WE ARE LOOKING FORWARD TO

 YOUR PROJECT
…Dont let technology pass by. It changes faster than you can even think of or imagine.
