Ali Barbours VIRTUAL TOUR Cave Restaurant
A restaurant with a very special atmosphere becomes virtually accessible. The Ali Barbours Restaurant at Diani Beach in Kenya is located in the middle of a natural cave. In the main dining room the ceiling is open. The dimmed light is so perfect that when you look up you can see the clear starry sky.
Integration with Google Street View
Apart from creating the virtual 3D tour, we have also integrated ALI BARBOURS CAVE RESTAURANT into Google Street View, Google Maps and the Google Corporate Account.
Take a look at the Cave Restaurant ideally with virtual reality glasses and let yourself be enchanted by its magic.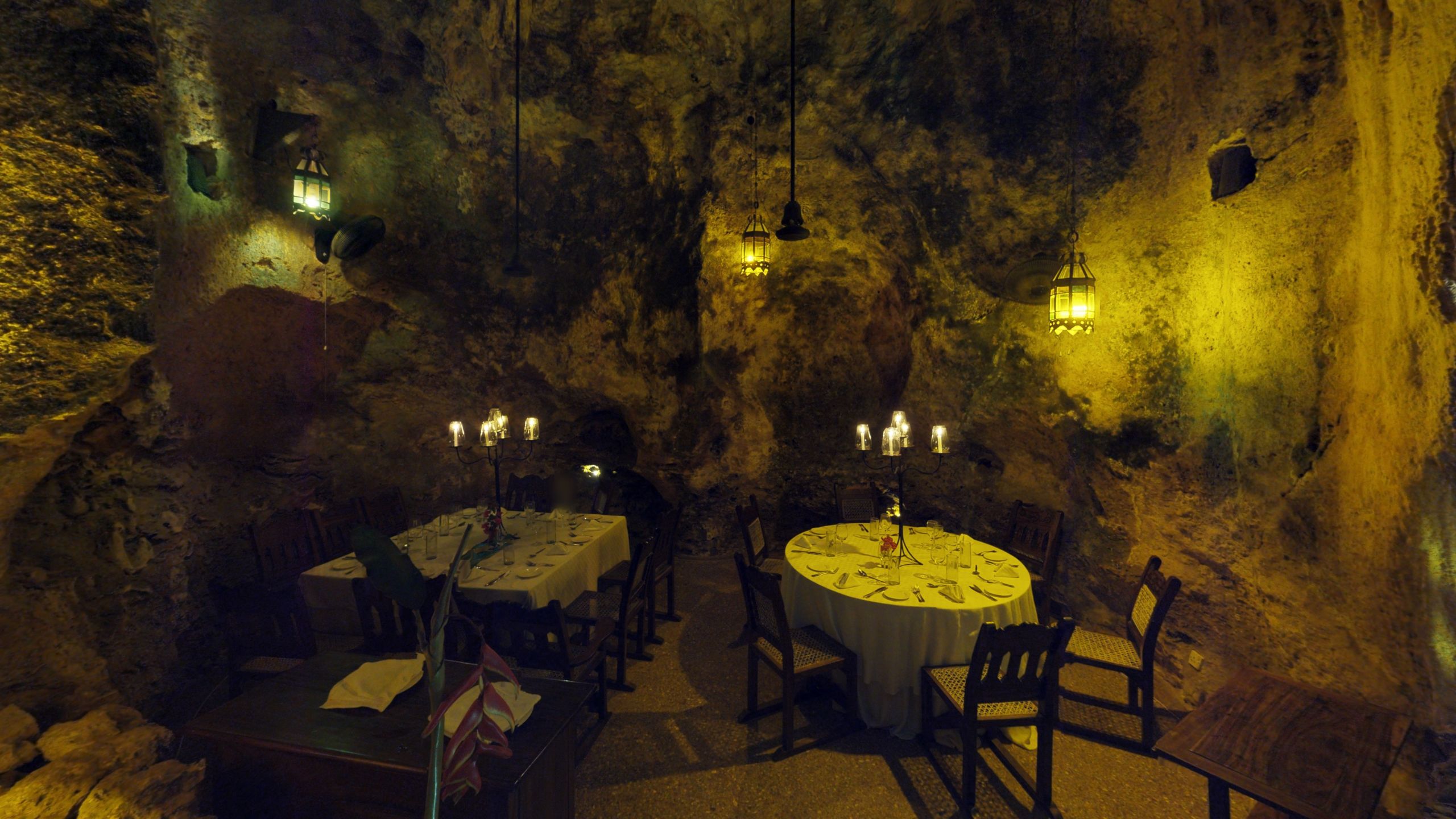 VIRTUAL TOURS IN KENYA,

INSPIRED AND CERTIFIED BY GOOGLE STREET VIEW
Accessible at 96 panoramic points
The virtual Ali Barbour Cave Restaurant experience begins with our virtual tour at 96 panoramic points already at your home. At some points you even get the perspective of the guest sitting there.
With VR-glasses you even get the feeling of being there. Our unique technology ensures a realistic experience.
Ali Barbours Cave Restaurant Diani Beach, Kenya virtual tour at Google Street View
As a Google Street View Trusted certified company, we integrate the Virtual 3D Tour into the Google Company Profile for our customers, so that it is visible on Google Street View and Google Maps. The integration by us also completes your Google company entry and increases your visibility on the Internet.
…discover the magical spirit of Ali Barbours Cave Restaurant

#4 GOOGLE EARTH 3D ANIMATIONS
We got access for Google Earth data. Now we're able animate the world or your city in 3D.
#WE ARE LOOKING FORWARD TO your PROJECT