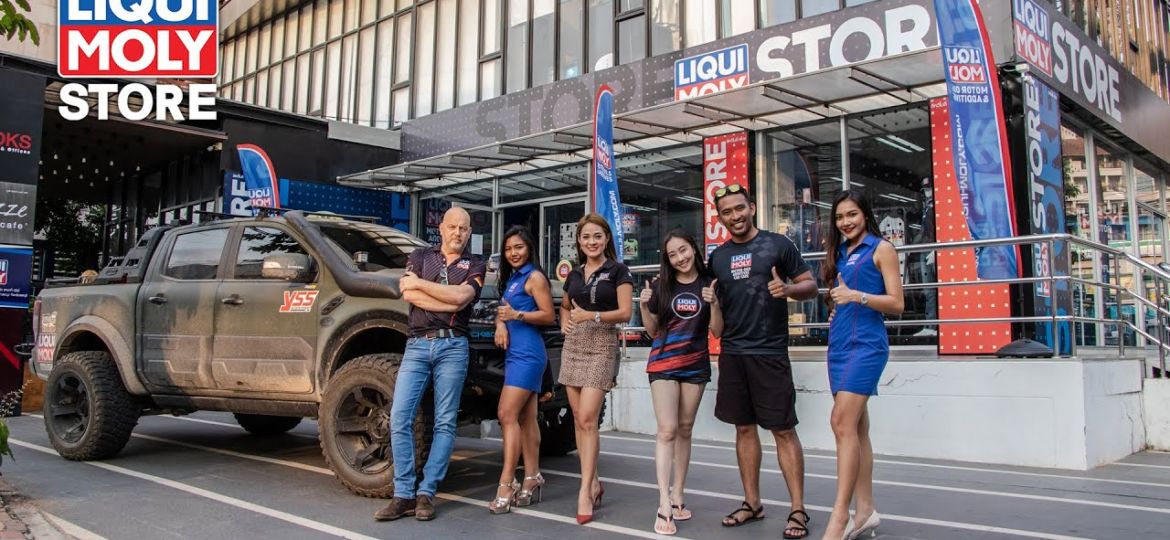 Liqui Moly STORE PATTAYA VIRTUAL TOUR & SHOPPING
Liqui Moly has been founded in the southern German city of Ulm, 50 years ago, offering high quality engine oils. Engine performance additives Car-related products and services Liqui Moly serves over 4,000 products. Now the first Liqui Moly in Thailand serves also a virtual shopping experience.
Shopping-experiences in a 360tour
The store of Liqui Moly is now also available as a virtual shopping experience. Within the 360tour, interested parties can access the links to the individual products or product categories via the info points and order online. Especially for the miniatures in the virtual store the customer gets a perfect impression of the size of the individual product.
START THE Liqui Moly STORE VIRTUAL TOUR
ACCESSIBLE AT 75 PANORAMIC POINTS
The Liqui Moly Store is now accessible at 75 panoramic points (360 degree photos). At some points you even get the perspective of the mechanic working there. Under the car or the direct view to the engine. With VR-Glasses you even get the feeling of being on site.
#2

MAJOR BRANDS LIKE Liqui Moly…
require not only time but also experience
For the already mentioned advertising campaign, we first of all depicted a part of it, because the time window of 72h was very tight. Here I would like to thank my team for an incredible cooperation.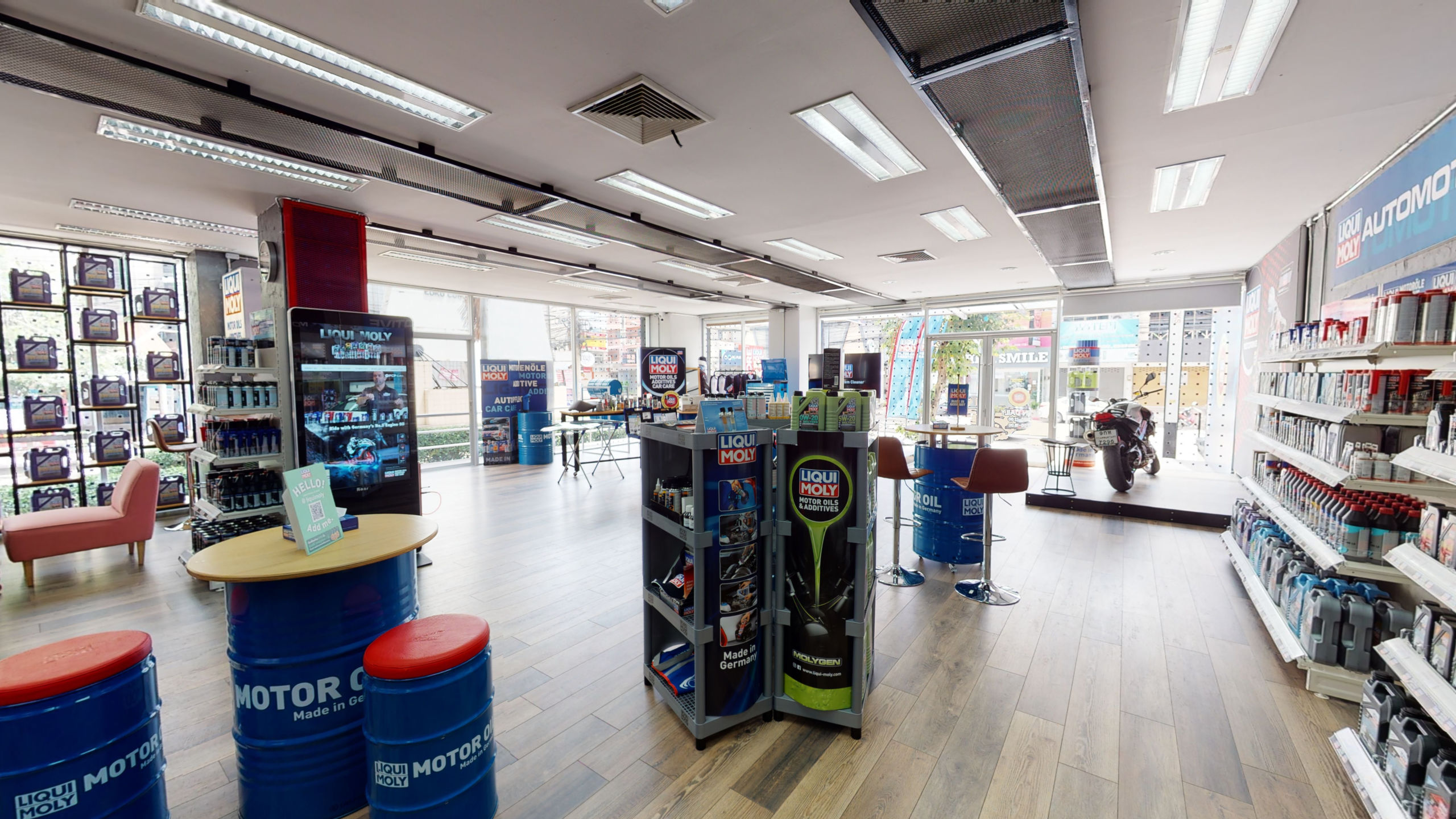 #3

 Liqui Moly virtual tour BY Google Street View
As a Google Street View Trusted certified company, we integrate the Virtual 3D Tour into the Google Company Profile for our customers, so that it is visible on Google Street View and Google Maps. The integration by us also completes your Google company entry and increases your visibility on the Internet.
#5

 GOOGLE EARTH 3D ANIMATIONs
We have access to Google Earth data. Now we are able to animate the world or your city in 3D.
Our 3D model offers a unique opportunity to get an overview, like a virtual dollhouse.
Unique photorealistic way to discover objects, features, shopping mall and any other location.
Take measurements for the planning of your event location
#We are looking forward to

 YOUR PROJECT
…Dont let technology pass by. It changes faster than you can even think of or imagine.
