Virtual Tour

Stars Rooftop BAR

PHUKET
Virtual Tour at Starz Rooftop Bar Karon Beach, Phuket.
Karon Beach is one of the most popular beaches on the Island Phuket in Thailand. We're happy to show the virtual 3D Tour of this amazing Rooftop Bar.
Specially in Tourist hotspots like Karon Beach in Phuket, businesses need new opportunities and Marketing Tools, to gain the customers or guests attention. Our Virtual Tours will be integrated to your Google My Business Account, so that you gain more visibility.
#1

Google maps makes you visible
… Online. Your business deserves visibility and you deserve to be found. Whoever already been to Phuket knows the issues between being a hotspot or being in the middle of nowhere. Between thousands of bars, people are searching more and more often online and on Google Maps, with the option for direct routing into your Location.
#2

DISCOVER PHUKETS PREMIUM LOCATIONS
… by our unique, Virtual Tours. Starz Rooftop Bar is located directly at the Beach Road in Karon on Phuket. With view of the sea and the Big Buddha on Phuket. Experience Starz Rooftop Bar in a virtual 3D tour.
The 3D model provides a dollhouse-like overview
In the style of a virtual dollhouse, you can now look around and get a perfect overview. Even measurements can be made by interested parties as well as event planners. We have only 1% deviations in the measurements. Virtual tours are a real added value for gastronomies like the operators of the Stars Rooftop Bar Karon Beach, Phuket.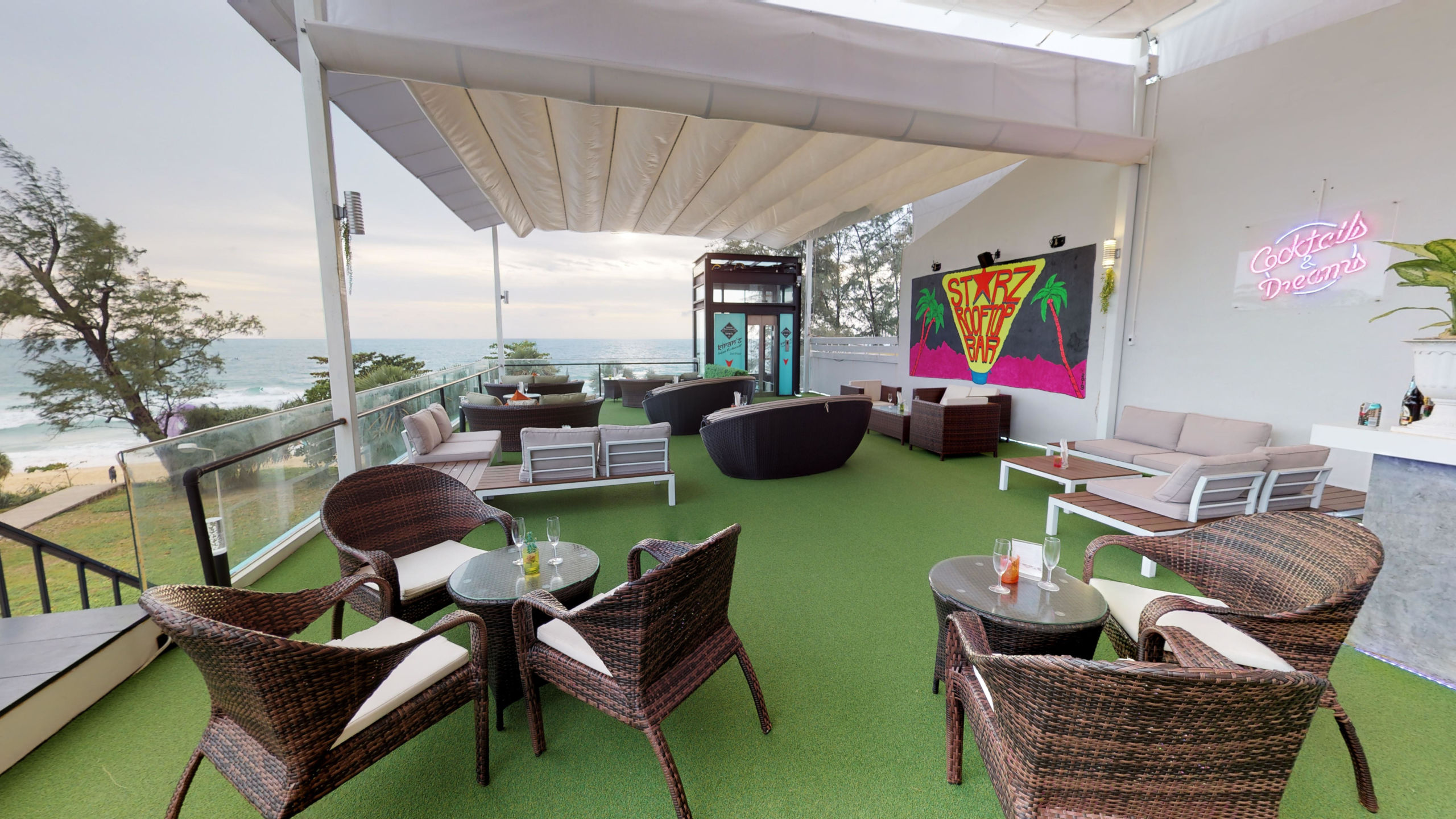 #3

START THE VIRTUAL TOUR
1. Our 3D Model serves a unique way to get an overview, like a virtual dollhouse.
2. Unique photorealistic way to discover Objects, Properties, mall and any place else.
3. Take measurements for scheduling your event-space
#4
GOOGLE EARTH

3D ANIMATIONS
We got access for Google Earth data. Now we're able animate the world or your city in 3D.
…don´t let Digitalization pass by your business.

#WE ARE LOOKING FORWARD TO your PROJECT